After extensive testing and research, SecurShade is excited to begin cross country in-school testing of our new roller shade system designed to make schools and colleges more safe. If your school would like to be on the front end of this exciting new technology, while upgrading your window shades, please get in contact with us at 802-777-6077 or email us at: 

[email protected]

 
Our SecurShade product is designed to make classrooms safe in the event of an emergency. Kelly Conklin, president here at Gordon's had this to say about the new product:
"In an emergency, speed is of the essence. Every step of a protocol can seem like an eternity. From locking doors to establishing safe areas, and keeping students and co-workers calm, one step we knew could improve was the need to lower the shades on every window in the building quickly. This is a necessary step but it delays the process and also means potentially dangerous exposure to the window. Our shade eliminates this and does it at the push of a button."
To learn more about this exciting new window treatment, tailored at improving the safety of schools and universities, call us at 802-777-6077.
SecurShade has been featured on:
"Remote-activated shade aims to keep schools safer from shooters, threats or distractions."
_____________________________________________________
"With the help of a local company, Vermont schools are preparing for something they hope never happens, an active shooter."
___________________________________________________
"Allenbrook, the first school in the nation to try out a new tool. Designed to add an extra level of protection in the event of a school shooting. These are Secur Shades."
___________________________________________________
"After consulting extensively with school architects, public safety experts, local law enforcement and educators, Clements, devised a plan…to building a system that helps protect schools from an active shooter."
Watch Gordon demonstrate how this amazing safety technology works.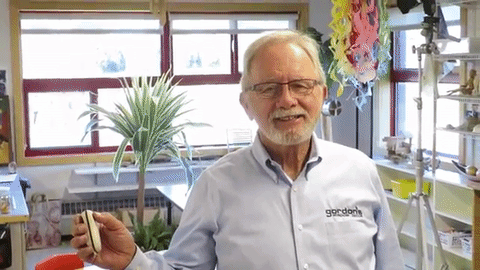 ____________________________________________________

"This means that the moment emergency strikes, staff can focus on getting students to safe areas faster while keeping themselves safer in the process."
Click to read more:
Follow our journey: